Adding An Extra Bit Of Flavour To Eatables With A Variety Of Cooking Salt
Posted by Admin on February, 24, 2015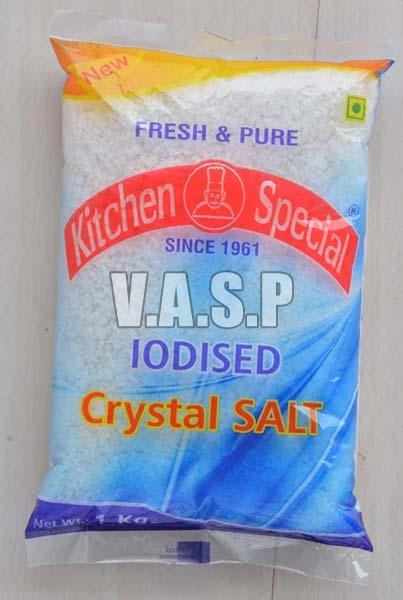 Common salt is actually the mineral substance that comprises of sodium chloride, which is a chemical compound that belongs to the category of ionic salts. Cooking salt exporters are the leading manufacturers and suppliers of edible salt that is used for cooking. Whether it is kosher salt, crystalline sea salt, flaked sea salt or Fleur de Sel, pickling salt, the exporters are equipped with everything.

Tossing it up with kosher salt for added flavour
Kosher salt, used for cooking, dissolves much faster and easily. The flavour of this particular salt disperses very quickly and owing to this fact, leading chefs recommend tossing this particular salt on almost every eatery from popcorn to pork roast. The type of salt is widely found over earth and sea, and the cooking salt exporters use the best techniques to manufacture the salt. The salt derives its name as 'Kosher' for the craggy salt crystals can perfectly be used for curing meat, which is the step of koshering process. The exporters have the Diamond Crystal brand of Kosher salt that comprises of no anticaking agents.

Pungent burst of flavour with crystalline cooking sea salt
For those who wish to add pungent flavour to immediately-cooked food, can opt for crystalline sea salt. The crystalline salt really compliments any food item may it be salmon fillet or salad. Available both in coarse and fine texture, it the size of the crystal that determines the pace with which irregular salt will dissolve. Available in variety of colours, depending on the mineral content, crystalline cooking salt is available at the most cost effective rates with the exporters. Comprising of iron rich red clay, the alt is offered pinkish hue.

The special occasion table salt: Flaked Sea salt
The exporters sell the flaked sea salt in bulk to hotels and restaurants at market leading prices. The special category of salt brings a complex flavour to shellfish and steamed vegetables. Users can take a pinch of salt; crush the salt crystals between fingertips to let them fall over the newly cooked food. A flavour of brine gets added to the hotel cuisines with this salt.

Adding the hint of perfect saltiness
Fleur de Sel, the special occasion salt, can be spooned into the salt stellar only to be pinched and sprinkled over food prior to eating. It adds the required salty taste to fresh tomatoes and melons.

Exporters of cooking salt offer the widest variety of cooking salt to the customers and hotel owners across the globe. Taste of the food can be enhanced dramatically with their addition.
This entry was posted on February, 24, 2015 at 10 : 56 am and is filed under Cooking Salt. You can follow any responses to this entry through the RSS 2.0 feed. You can leave a response from your own site.