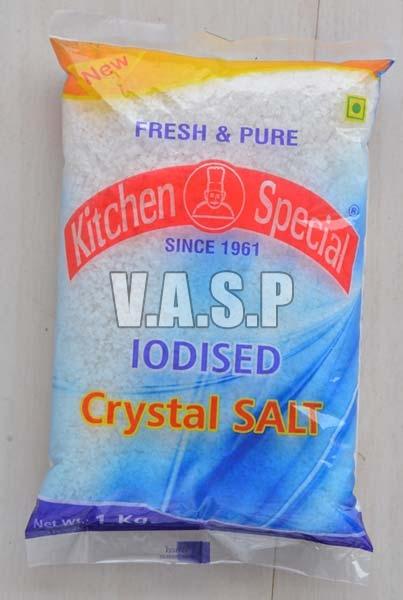 Proper seasoning is the foundation of a successful cooking and nothing makes it perfect and quicker rather than salt. Too little or too much of salt can ruin a dish. Just a perfect balance can satisfy the taste buds. So, it is very important to understand the multiple varieties of salt available in the market and more importantly how to use them.
The origin of salt can considerably affect the quality of food and that is where the manufacturers take a great care for. Salt is the oldest spice used in cooking. Enhancing almost every dish, salt is used in meats, bread, vegetables, fruits, and desserts. On an added note, salt aids food in various ways-
Preservation
Slows and prevents food from spoilage.
Texture aid
In bread, meat, and cheese, salt acts differently to hold their proper texture.
Binder
It helps to retain water in processed meats.
Fermentation control
Controls and slows down the fermentation process in cheese production, pickling, etc.
Cooking salts can be of various types according to its uses. But three kinds of cooking salts that one should have in their kitchen are-
1. Fine Table Salt
It is the general salt used in the kitchen recipes. Usually,the iodide-free salt is used as table salt.
2. Kosher Salt
Kosher salt helps to remove blood from the meat. It is also identified uniquely asit is chunky or coarse.
3. Finishing Salt (flaky sea salt)
Finishing salt is the third one that is seen vastly in the kitchen to season the final dish. Except for the above two, it gives the final touch on salads, desserts, and meat.
Cooking salt exporters do the right job to bring people the best cooking salt for their kitchen. With only the proper combination of salt and food, people can savor a meal. So, this is not an easy task for the exporters but they do it with sincerity and dedication. The countable factors behind their hard work are-
They get the best cooking salt from the renowned vendors in the market.
They thoroughly examine it on various quality parameters to ensure its shelf life, taste, and nutritional values.
Backed by a professional team, they follow unique guidelines for each type of cooking salt, like the iodized table salt, coarse kosher meat salt, and less salty, and less dense sea salt.
Conclusion
Food and salt are two undivided parts of cooking. Understanding this, the exporters only find the best cooking salt for the consumers in all over the world.