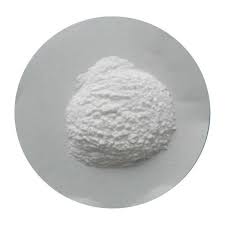 Food Salt Manufacturers in India offer the best-quality food salt ideal for human consumption and to make the food flavorful, nutritional and tasty. The manufacturers are highly in demand for their salt products as they are superb in taste, flavor, quality and freshness.

This edible salt is refined in form and enhanced with many nutritional factors such as Iron, Iodine, etc., to make it very healthy for the users. The nutrients added are very vital for mental and physical growth. It curbs various deficiencies that lead to certain ailments such as anaemia, goiter etc.


Various kinds of Food salt available with the leading manufacturers are:
·

Raw Sea Salt

·

Iodized Refined Salt

·

Refined Salt

·

Table Salt

·

Free Flow Salt

·

Sea Salt

·

Edible Salt

·

Cooking Salt
The salts are obtained from natural and pure salt. They are rich in purity, nutrition and other aspects. The salts are processed properly prior to packing to make them have a longer shelf life. The packing is done in food-grade, moisture free packing plastic bag. The packing is ensured to be free of entrance of moisture.
Food salt appears in the form of white crystalline solid that is available in grounded or employed in a granulated form. This is employed as a seasoning as well as a preservative all over by people. Its texture is fine and is rich in nutrients.


These salts are available from the leading manufacturers in bulk and on urgent basis as well. They can be purchased by paying nominal amounts. The manufacturers make sure the product is ensured of thorough quality checking before dispatching for packaging. The hygiene is maintained to 100 percent. The salts are ideal for cooking.


Features of Food Salt
Food Salt Manufacturers in India do the processing of salt to perfection with no issues for consumption. They deliver the product promptly on time to the client's destination. The service is prompt and quick with no hassles involved. Quality testing is to its best to ensure best salt provided to their clients. All these factors make the client repeat their orders with them and adding additional clients to their network.
This entry was posted on August, 12, 2021 at 12 : 05 pm and is filed under Salt. You can follow any responses to this entry through the RSS 2.0 feed. You can leave a response from your own site.