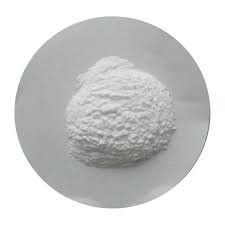 Salt is the key element of any food item. The food salt that we consume is 99% sodium chloride, which is a very important part of our diet. It is mainly found in the raw form as rocks and in the sea. Basically, it is a form of mineral available as the nature's precious gift. The food salt is prepared through the refining process. Filtered salt, rich in iron and iodine is very important for the growth of our mind and body. The high-quality process is followed by many food salt manufacturers in India.
Process of food salt refining
This process involves removal of minerals through high heat and pressure.
a) Raw Salt Feeding
(b) Salt Washing & Milling
(c) Dosing of Additives & Coating
(d) Centrifuging
(e) Drying
(f) Sizing & Conditioning
After all these steps, salt is packed in the refined condition in packets of 1Kg, 2 Kg or more by food salt manufacturers in India according to the demand.
Different types of Food salt
There are different types of food salts available in the market made by specific food salt manufacturers in India. You can purchase any of the following as per the requirements.
Raw Sea Salt,
Iodized Refined Salt,
Refined Salt,
Table Salt,
Free Flow Salt,
Sea Salt,
Edible Salt, and
Cooking Salt
Which salt is more beneficial?
As per the fertility prospects, our diet should undeniably contain unrefined sea salt. This variety of salt, closely resembles our own internal fluids. It is considered as the complete food for the body.
Salt and the minerals supplied by sea salt are vital for:
• Quick Protein digestion
• Stimulation of saliva
• Protection against radiation sickness
• Balance of Hormones
• Carbohydrate digestion
• Regulation body fluids and electrolyte balance
The whole process goes like when this salt gets mixed with the food, saliva, and gastric secretions, it readily breaks down the food. Therefore, to get the complete nutrition content available in our food, everyone must use sea salt.
These days buying everything online is the hassle-free and simplest way. In case you need a bulk supply of food salt direct from the manufacturers in India, do a quality check.
• Advanced refining that supplies purity
• Moisture-less and food-grade packaging
• Efficiency in meeting bulk orders
• Sound infrastructure that promises quality standards
A reliable manufacturer is able to meet all these quality check measures.