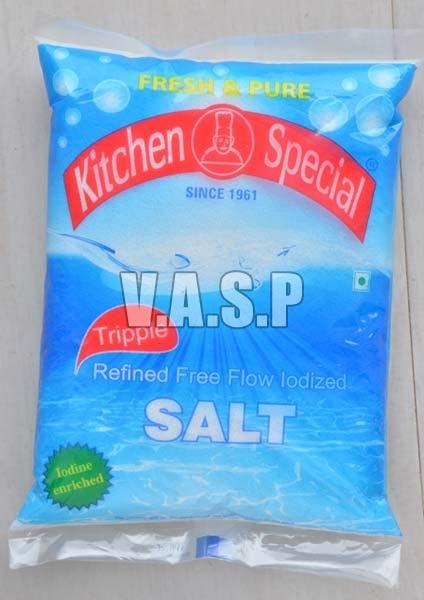 Salt is one of the most important ingredients in our food. Though its use is frowned upon by doctors, the truth is that no food tastes palatable without ample quantities of salt. There are many varieties of salt available in the market starting from table salt to Himalayan pink salt. While Iodized Refined Salt Suppliers bring inexpensive common salt to the shelves, gourmet salts are brought in by multi levels of international marketing and therefore cost much more.
What is iodized, refined salt?
Iodized Refined Salt Suppliers manufacture and supply a variety of salts of which iodized salt is the most popular. Refined salt is nothing but salt manufactured out of brine solution which has additives mixed with it. Refining salt improves its quality and marketability. Iodized Refined Salt Suppliers add several kinds of additives to salt such as anti-caking agents, free flowing agents and iodine. Adding of iodine is one of the most successful public health programmes in many countries. Mixing small quantities of iodine to the salt that people commonly buy helps prevent iodine deficiency that affects millions of people in the world and is responsible of causing ailments like thyroid problems and goiter. Though refined salt consumed in large quantities can cause health problems such as hypertension in predisposed people, in small quantities, it is essential in maintain the health of the body by regulating water needs.
The refining process
Salt is typically refined in plants with high pressure vessels that help create salt crystals by evaporating brine solution. The process involves four stages – cleaning, crystallization, additives mixing and grading. Salt is graded based on its quality and crystal sizes before being marketed. Chemicals are used to make sure that the grains of salt do not cement together to form lumps (anti-caking) and repel moisture (free flowing) on being packaged. Iodized Refined Salt Suppliers also add small quantities of iodine to table salt that helps prevents some common health disorders. Finally the refined, iodized salt is vacuum packed and marketed.
Final Words
Salt is the only ingredient in food that we consider a must-have. However, nutritionists have suggested that unrefined salt or other varieties of rock salt may be healthier options for people who consume salt in every meal. These are richer in mineral content that are essential to the functioning of the human body. However, despite these caveats table salt continues to be a popular household ingredient in most homes.
This entry was posted on March, 02, 2020 at 16 : 14 pm and is filed under Iodized Salt. You can follow any responses to this entry through the RSS 2.0 feed. You can leave a response from your own site.