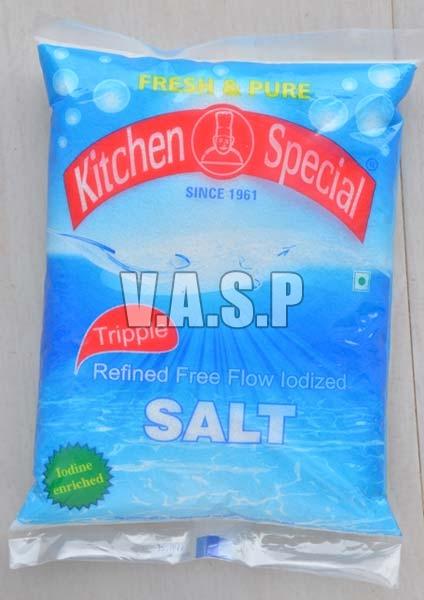 Iodized Refined Salt is one of the extensively sought-after varieties of Salt. Enriched with substantial amount of iodine, Iodized Refined Salt has several health benefits. Iodized Refined Salt is processed from sea salt and is free flowing. Also, Iodized Refined Salt has a number of natural nutrients and minerals.
To enable the human body to fight against diseases, viruses and any external factor, the diet must contain iodine in requisite amount. Iodized Refined Salt contains potassium iodide and sodium iodide and a small amount of glucose. But it should be kept in safe place otherwise it may lose all the iodine contents. Iodine contents get oxidized when the salt is exposed to the atmosphere.
Deficiency of iron causes goiter i.e. swelling in the thyroid gland. This is why, one should ensure that the Iodized Refined Salt is consumed on a regular basis in balanced amount.
Also, the Iodized Refined Salt should be purchased from reliable company. One can contact V.A.S. Palappa Nadar Sons – one of the renowned names as Iodized Refined Salt Manufacturer and Exporter in India.
This entry was posted on June, 27, 2012 at 17 : 44 pm and is filed under Iodized Salt. You can follow any responses to this entry through the RSS 2.0 feed. You can leave a response from your own site.