More Natural Salt For A Healthy Diet
Posted by Admin on November, 02, 2012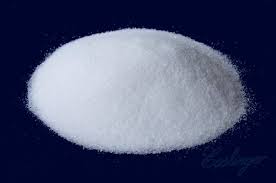 Sea water contains 84 elements. All these minerals are present in the Natural Salt extracted from sea water. When we include this Natural Salt in our regular diet, body's requirement for certain essential elements is regularly met keeping diseases and deficiencies at bay. Here, it should be mentioned that Natural Salt is rich in 24 elements that are essential for maintenance of life. Many of the biological functions directly or indirectly depend on these elements.

Attributes Of Natural Salt:
Natural Salt is light gray in color and this can be attributed to the presence of certain minerals in it. On standing, the color darkens slightly. An important point to be noted is that the gray color shows the richness of the Natural Salt. Colorless refined salt, on the other hand, is devoid of certain necessary minerals
Natural Salt is moist to touch and the moisture remains for long even on cold storage.
Natural Salt is crystalline compound that exists in the form of precise cubic crystals.
Benefits Of Natural Salt:
Natural Salt is a flavoring agent with several health benefits. For example, it regulates the balance of electrolytes in the body and stimulates salivation.
Natural Salt makes the food more digestive.
Natural Salt plays a key role in maintaining biological functions by supplying all 92 trace minerals to the body.
Natural iodine present in sea salt ensures protection against radiation and atomic fallout.
When prepared with Natural Salt, the nutritional properties of cereals grains, vegetables, beans, etc, get enriched.
From the above mentioned details, it can be easily deduced that the inclusion of Natural Salt in regular diet is very important to maintain optimum health and biological functions. Our body needs certain minerals and, Natural Salt can be a very good source for that. Even more important is to choose the right Salt Manufacturer and Supplier.

In India there are several reliable Manufacturers and Suppliers of Salt. V.A.S. Palappa Nadar Sons is one such company. The offerings of the company include Refined Salt, Iodized Refined Salt and Raw Salt. The company is renowned for offering high quality Natural Salt and that too at very reasonable prices. The company is capable of catering to the bulk requirements. For more details regarding the products offered by the company, one can log on to http://www.vaspsalt.com.
This entry was posted on November, 02, 2012 at 17 : 53 pm and is filed under Salt. You can follow any responses to this entry through the RSS 2.0 feed. You can leave a response from your own site.