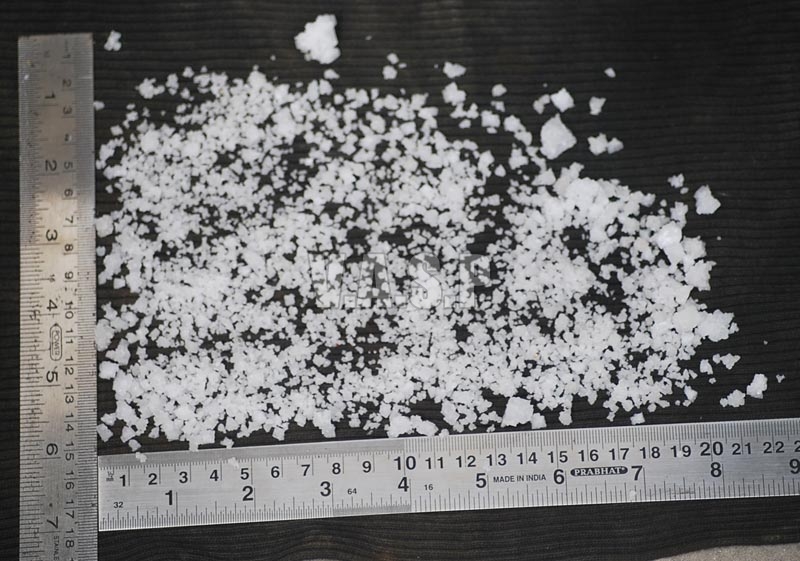 The animal kingdom (including human beings) requires salt in their diets, albeit in small quantities. Thus, 'No Salt' is not an option. The minerals present in Salt are essential for the growth and development of human beings. Thus, a completely salt-free diet is not advisable as it may cause a host of growth-related ailments. Salt is mostly Sodium Chloride and is the oldest seasoning agent in various cuisines all over the world. Salt is also used to preserve food and other edibles.
Differences Between Refined Salt And Sea Salt
Refined Salt is not different from Sea Salt in their unrefined states. Both are formed as the residues of evaporated water from salt-water bodies like salt-lakes and oceans. At the stage of formation, the unrefined salt contains 85.62% of sodium chloride and 14.38% of other traces of minerals like sulphate, magnesium, calcium, etc. The unrefined salt obtained from the geological deposits of salt or the salt mines are then processed during which the trace minerals are separated and additives such as iodine and anti-clumping agents are added. On the other hand, Sea Salt is left in its unrefined state. Sea Salt is only sent through the cleaning processes whereby pollutants which get mixed with the salt are removed.
Uses Of Refined Salt And Sea Salt
Before the discovery of the modern techniques of refinement, Sea Salt and the salt obtained from the mines were directly used for the seasoning of foods. With the invention of modern refining procedures, Raw Salt began to be refined down into finer particles which aided in its easy absorption. Threats of diseases like Goiter and Iodine Deficiency Disorder which are caused due to the deficiency of iodine necessitated the addition of iodine during the processing of Refined Salt. Sea Salt has however become the new favorite of chefs around the globe for the briny flavor which Sea Salt entails. It has also replaced the Refined Salt as a table-condiment in most of the savvy restaurants around the world.
Refined Salt Versus Sea Salt
Refined Salt had been traditionally considered as the better salt to be used for consumption. Its smaller grains allow for easier absorption thereby making its use effortless. The Iodine in the Iodized Refined Salt also ensures the prevention of the diseases caused by the deficiency of Iodine. Sea Salt had been used primarily for the purposes of preservation as the larger grains of Salt are more effective than the Refined Salt in drawing moisture out of the food.
However, in recent times, Sea Salt in India, has begun to be used as flavoring agents in place of Refined Salt.
This entry was posted on July, 21, 2012 at 11 : 10 am and is filed under Sea Salt. You can follow any responses to this entry through the RSS 2.0 feed. You can leave a response from your own site.