Refined Salt
Posted by Admin on June, 27, 2012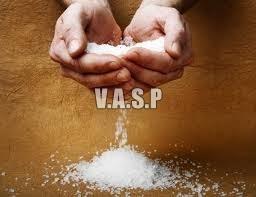 The presence of impurities in salt may haves serious health consequences. The Raw Salt obtained from sea contains high quantity of magnesium and calcium that spoil its flavor. Further, raw salt does not have enough iodine content that may lead to iodine deficiency. Thus, the raw salt is subjected to a number of purification processes to obtain Refined Salt. The salt purification process comprises of several stages from mechanical salt washing to vacuum salt re-crystallization.
V.A.S. Palappa Nadar Sons, a reputed Refined Salt Manufacturer and Supplier in India, has been engaged in developing innovative and unconventional methods that are inexpensive, yet achieve highest levels of salt purity. The company keeps a close watch on the latest developments in the purification techniques and thus brings for the best quality Refined Salt. One can visit the website of the company in order to Buy Refined Salt. The company is well-known for providing high-quality Refined Salt at the most affordable price.
This entry was posted on June, 27, 2012 at 17 : 44 pm and is filed under Salt. You can follow any responses to this entry through the RSS 2.0 feed. You can leave a response from your own site.