Varieties Of Salt Used In Different Cuisines All Around The World
Posted by Admin on June, 29, 2020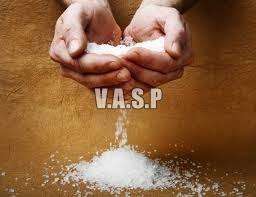 No food can taste good without the addition of salt. Putting the right salt in your food will help you bring out the flavor of the dish. Different cuisines make use of varieties of salt to make their dishes unique and exciting.
Salt is also often used as a food preservative and is used to season almost all types of food. The difference between various types of salt available in the market is the size of the grains and the place where the salt is produced. Listed below are a few types of salt that you can use to season your dishes to have a wonderful and new culinary experience.
• Sea Salt
As the name suggests this table salt is extracted from seawater. The process of obtaining this salt is through evaporation which is mainly concentrated on ponds. This type of salt contains larger crystals and is an excellent way to diversify the texture of your meals.
• Common Salt
This type of salt is a staple in almost all the kitchens all around the world. Common salt has small, fine grains that can easily get dissolved. This salt comes iodized meaning iodine has been added to prevent iodine deficiency. The salt is also treated with an anti-caking agent to keep from clumping. There are several refined salt exporters in India, who offer bulk quality products at customer-friendly prices all across the globe.
• Kosher Salt
Kosher salt has a large, flaky texture and also dissolves quickly, making it a perfect all-purpose cooking salt. However, kosher salt does not contain iodine and anti-caking agent in it. These are used in the koshering process when surface fluids are removed from meat through desiccation.
• Himalayan Salt
It is the purest form of salt in the world and has a color that ranges from off-white to deep pink. This salt is used for a variety of purposes from the kitchen to a spa treatment. Himalayan salt has a much bolder flavor and is rich in its mineral contents. Often used for adding flavor to fish, poultry, and vegetables as well as a finishing salt to flavor beverages.
• Kala Namak
This salt is very popular not only in Indian cuisine but worldwide with its reddish-black color and pungent, salty taste. The seasoning in the Kala Namak includes rock salt, iron sulfide, charcoal, and spices. Mainly used to flavor vegan and vegetarian foods, Kala Namak gives the dish an exciting and bold flavor. It has also been used for Ayurvedic practice in India, dating back to several centuries.
Apart from the above-mentioned salts, there are several other varieties of salt available both in the market and online. The best way to store salt is to keep them in an airtight container or a dry environment because it draws moisture from the ambient air.
This will help reduce the chances of insect infestations and fungal or bacterial infections in your stored refined salt. Moreover, it will also increase the shelf life of your stored salt. So, if you want to have wonderful culinary experiences try different types of salt in your cuisines to give it a unique and bold flavor.
This entry was posted on June, 29, 2020 at 13 : 14 pm and is filed under Salt. You can follow any responses to this entry through the RSS 2.0 feed. You can leave a response from your own site.