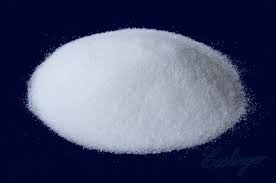 14000! You won't be surprised if this figure represents aggregate runs scored by a cricketer or if it is the height of any mountain peak. However, on the revelation that 14000 is the number of ways in which salt (sodium chloride) can be used, you will certainly take some time to believe your senses. And this is not a frivolous statement; rather this is what various researchers firmly stand by.

Salt is available in a number of forms namely, refined salt, unrefined salt and iodized salt. Some of the common uses of salt are summarized as follows:
Salt is used as a preservative in a variety of food items.
Salt is used for testing the freshness of egg. Fresh egg sinks in a cup of water containing two teaspoons of salt.
Fruits and vegetables are prevented from browning by immersing them in slightly salted water for some time.
Salt is added to cake icings to prevent them from sugaring.
Salt mixed with baking soda is used to clean teeth.
Luke warm water containing a salt is used to rinse mouth and can be very effective in relieving problems such as cankers, abscesses and mouth sores.
Salt is applied on the affected area to relieve bee-sting pain.
Massaging wet body with salt improves blood circulation and makes the skin fresh.
Gargling with saltwater relieves sore throat.
Salt is used to douse grease fires.
Salt can be sprinkled on window sills and doorways to deter ants.
Salt is a gentle scouring agent and is used to clean sink drains, greasy pans, stained utensils, etc.
Blood stains can be removed by soaking the stained cloth in cold saltwater.
A paste of salt and cream of tartar is used to remove rust.
A solution of soda water and salt is used to clean refrigerator and keep its interiors free from foul odor.
And the list goes on and on. There are many more uses of the salt that we use to flavor our dishes. The salt that is used should be pure. For that it is advisable to buy Salt from reliable Salt Manufacturers and Suppliers in India. V.A.S. Palappa Nadar Sons is one such company. The offerings of the company include Refined Salt, Iodized Refined Salt and Raw Salt. For more details regarding the products offered by the company, one can log on to http://www.vaspsalt.com.
This entry was posted on November, 02, 2012 at 17 : 49 pm and is filed under Salt. You can follow any responses to this entry through the RSS 2.0 feed. You can leave a response from your own site.