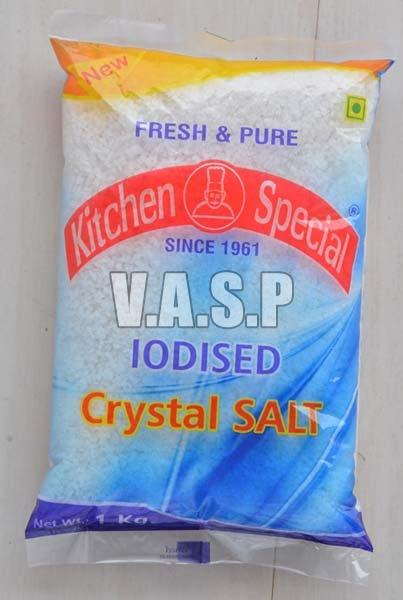 Cooking salt is sodium which is available in the form of common salt to be used for the edible purpose. It is known as one of the essential mineral components that help in providing a healthy diet to human beings. Salt is necessary for the body as it makes us able to perform the vital functions. The body needs a balanced diet to perform routine functions. And, a balanced diet includes minerals and vitamins. There are diverse food items that have natural sources of sodium. The percentage of salt that a person consumes from different types of food depends on his or her eating habits. But, it typically amounts to about 20%, which implies that an individual consumes this much amount of salt from different types of foods (naturally contain salt) he or she eats. Since time immemorial, salt has been used for diverse purposes apart from just adding flavor to any cuisine. The cooking salt exporters are playing a great role in making this assortment available all over the world. Let's discuss some of the major uses of the common salt.

Common uses of common salt
The most common use of the common salt is to add a salty flavor in almost all cuisines. Common salt is necessary for a human body. Deficiency of common salt leads to different diseases such as goitre. Thus, the intake of common salt is essential for a human body. Apart from this, common salt is used for:

• Preservation: From so many years, salt is used for preserving food. It acts as a natural preservative for centuries as it helps in preserving the meat, fish, dairy, and various other food products. Preservation using salt has been done long before the invention of refrigerators. It helps in inhibiting the development of the bacteria, altering the osmotic pressure, and dehydrating the bacterial cells, thus keeping the food item safe from being spoiled. It also stops the growth of bacteria responsible for developing serious food poisoning- botulism. This also helps in maintaining food hygiene.

• Binding Agent & Colour Controller: Salt is also used as a binding agent as it helps in binding the meat together while reducing the cooking loss. It also helps in increasing the solubility of the muscle proteins. Salt also has a color controlling capacity. It promotes the development of the color in different food items such as bacon, hotdogs, ham, etc. Salt enhances the color in bread crust as well which makes it golden.

• Seasoning: This is the most common use of salt. It makes bland food palatable.

From several years, salt has been used for preserving food and improving taste. It is widely used as a color controller, texturizer, binder, and fermentation control agent.
This entry was posted on June, 19, 2021 at 10 : 41 am and is filed under Cooking Salt. You can follow any responses to this entry through the RSS 2.0 feed. You can leave a response from your own site.