The Amazing Health Benefits Of Sea Salt
Posted by Admin on June, 21, 2021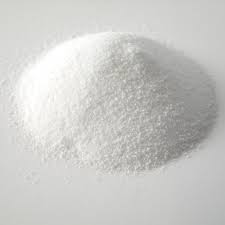 Refined salt or table salt is the salt that you use every day for cooking and at your dining table. There has been a proven link between refined salt and hypertension. Patients suffering from cardiac issues or hypertension are ordered to avoid salty food in general. These salts are harmful because they have been stripped of the essential minerals that make them so unique. Refined salt only contains sodium and chlorine. That is why they can cause a lot of mineral and hormonal imbalances in your body.
The most nutritious variety of salt is the original sea salt. It was used by humans hundreds of years ago and is still in use in some areas of the world. These salts are coloured and are unrefined. The range offered by the sea salt suppliers in India has many health benefits. These salts act as a better alternative to refined salts. They maintain the body's ionic balance and also provide you with essential minerals. Here are some of the benefits of unrefined and natural sea salt.
• Reduces Edema
Fluid retention by your body tissues is called edema. Contrary to the popular belief, unrefined sea salts can actually decrease water retention. If you consume refined table salt, then you will suffer from the discomfort and aches caused by retention of fluids. On the other hand, unrefined natural salts will only help you to stay fit and healthy. Natural unrefined salts contain a balanced mix of minerals which help release the retained water in your tissues. Sea salts can eliminate the bloating that comes from edema.
• Essential Source of Minerals
If you want a reliable source of essential minerals, you might want to contact a sea salt supplier in India. Unrefined natural salt is a wonderful source of some of the most important macro minerals that are required by the human body. These minerals include Magnesium, Potassium, Sodium, and Calcium. These electrolytic minerals are very important for our body's well-being because they are responsible for maintaining our nervous system. They are also vital for the well-being of your brain and your heart.
• Prevents Muscle Cramps
Taking a pinch of sea salt with your meals will enable you to avoid muscle cramps altogether. This kind of muscle discomfort is caused by a deficiency of essential minerals in your diet. Taking the proper amount of minerals can cause relief from painful cramps in your leg and back. Magnesium is one of the minerals that play a major role in preventing muscle cramps. You can also prevent these painful instances by adding a pinch of sea salt to your water.
• Keeps You Hydrated
As excess consumption of normal refined salt will dehydrate you, unrefined sea salts will do the exact opposite. These salts can keep you healthy and hydrated by holding on to the water for a longer time. The nutrients in sea salts also keep you craving water. In that way, you stay hydrated and healthy.

If you want quality unrefined salts, you can contact a sea salt supplier in India to provide you with Himalayan sea salt.
This entry was posted on June, 21, 2021 at 16 : 11 pm and is filed under Salt. You can follow any responses to this entry through the RSS 2.0 feed. You can leave a response from your own site.